Hi there,
Welcome to NEXL's Business of Law Hub Monthly Round-Up for June 2021.
It's been an exciting month with the start of our new BoL Podcast, on boarding new BoL Experts into our community, transforming our BoL Hub into the #1 Business of Law Resource for lawyers and law firms, and securing awesome opportunities for our lawyer community to further invest in business development.
🙌 Fireside Chat of the Month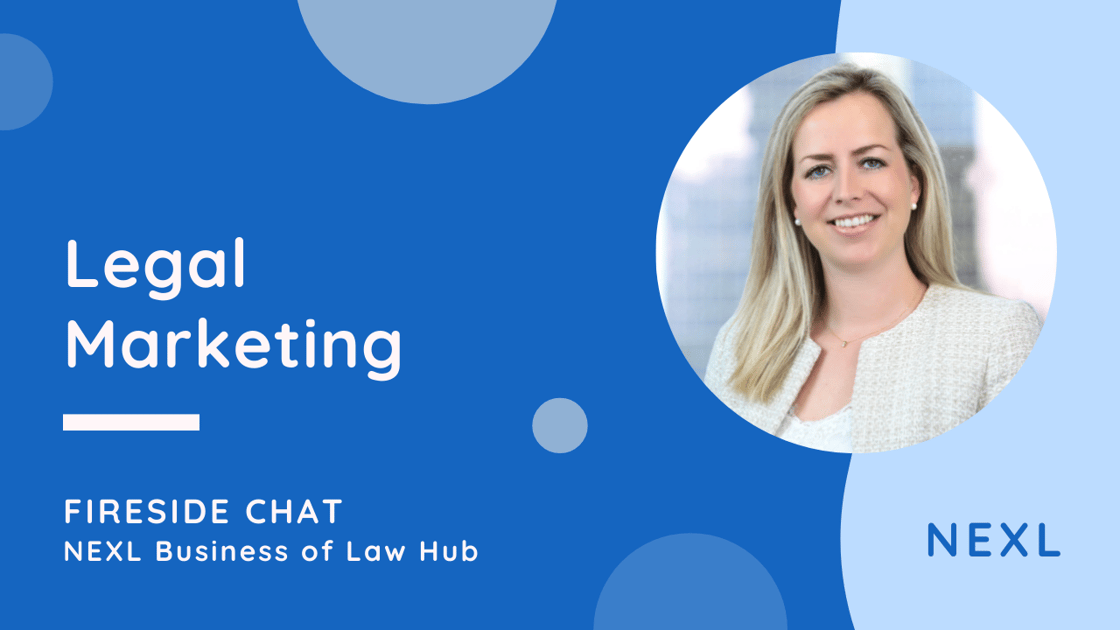 This month's most popular Fireside Chat was Legal Marketing with Barbara Koenen, Director of Marketing and Business Development at Al Tamimi & Company. NEXL's Head of Growth, Ben Chiriboga sat down with Barbara to discuss legal marketing and her new book – Beyond Billable Hours.
Ben and Barbara discussed:
– How and why Barbara decided to write the new book – Beyond Billable Hours?
– Whether there is a disconnect today between lawyers and business development and marketing (and if so, why?)
– Barbara's thoughts on why the pandemic has led to massive behavioural changes in client habits, what are those changes and how should BD efforts respond?
Watch the EXCLUSIVE Fireside Chat
📊 Insider NEXL Company Updates

NEXL CRM released its new Outlook add-in! This means users are now able to access information in NEXL directly from their Outlook inbox. With the add-in, users don't have to switch from their inbox to a browser to access their contacts – and the unique client intelligence offered by NEXL.
The add-in means less interruptions and a more seamless, integrated user experience, especially for busy lawyers who might not take the trouble of opening up NEXL CRM in their browser that often.

Learn More about NEXL's Outlook Add-In Here
😍 Client of the Month

KLA Advogados
São Paulo, Brazil
This month, we are spotlighting KLA; a happy NEXL CRM customer since April 2021. KLA is a young and dynamic, full-service law firm based in São Paulo, Brazil, founded in 2002. They follows a unique approach by which it applies legal expertise to the business needs of clients in a personalized manner, while always mindful of the conditions in the business sectors and industries within which clients operate.
KLA is recognized as one of the leading modern business law firms in Brazil, constantly anticipating relevant trends and novelties, and adding value to its legal services. Honouring this culture of innovation and client-centricity, KLA has implemented NEXL CRM to stay closer to its clients, get more business development done and track opportunities on which the firm is working.
🌿 Set Your Calendar
If you enjoyed June at NEXL, you are going to LOVE what NEXL has installed this July! More experts, more insightful conversations and lots more opportunities to upgrade your law firm for the 21st Century legal services market.
Launch of the NEXL Business of Law Podcast
Launch of the *Upgraded* NEXL Business of Law Hub
Upcoming Fireside Chats
Business Development Trends (Israel)
Digital Transformation
Legal Pricing
Legal Marketing
Upcoming Webinars
Business Development Practices: Securing a Competitive Edge
🌐 NEXL Experts of the Month
Maya Markovich
Alistair Marshall
Lucy Bassli
Barbara Koenen