This week, we are diving into the latest developments in legal pricing and the effectiveness of alternative fee arrangements (AFAs).
Welcome to another great week at the NEXL Business of Law Hub. This week, we are super excited to be discussing a very important topic for today's lawyers – Legal Pricing and featuring Scott Leigh, Co-Founder of AltFee.
Scroll down to get the latest updates from NEXL BoL Hub –
– BOL Community Lawyer of the Week
– NEXL Fireside Chat
– Business of Law Insights
– Business of Law Events
🙌 BOL Community Lawyer of the Week

This week's Business of Law NEXL Community Lawyer is… Jose Prado
Jose Prado is an Associate at Oller Abogados; a law firm based in San José, Costa Rica. His main practice areas are Public Procurement and Public Contracts, Business Associations, Free Trade Regimes, Customs, Immigration and Regulations, Aviation and Transport.
Connect with Jose Prado Inside BoL Hub
👀 Watch Now: Legal Pricing Fireside Chat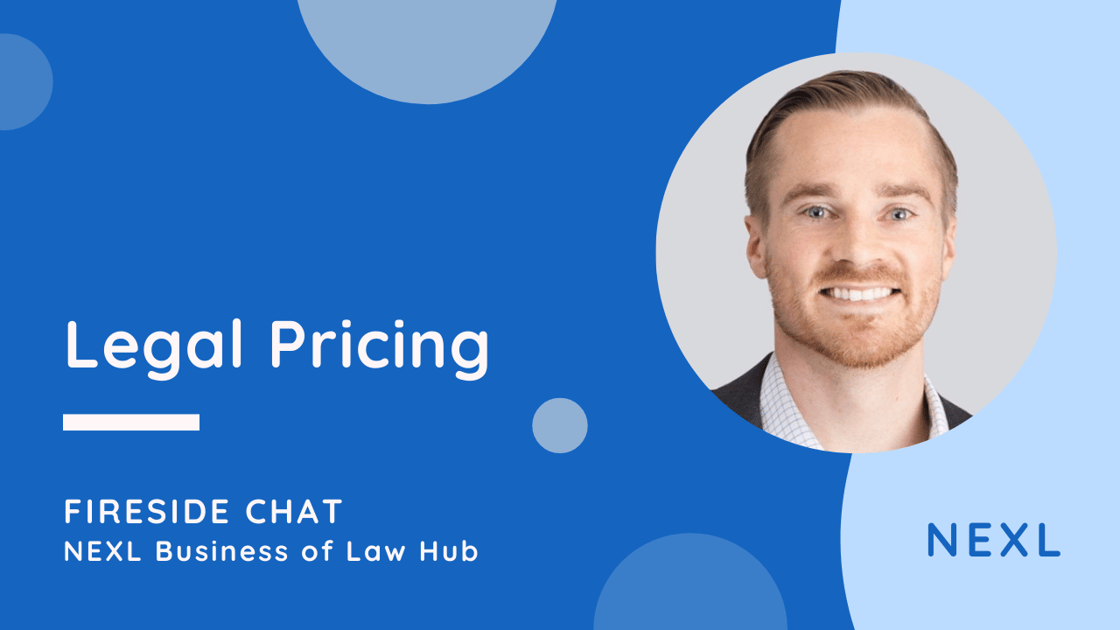 In this exclusive Fireside Chat, our Head of Growth Ben Chiriboga sits down with Scott Leigh, Co-Founder of AltFee, to discuss all things law firm pricing and alternate fee arrangements (AFAs).
Scott and Ben discuss:
– The current way law firms price their service for the three main stakeholders
– The key benefits of using AFAs
– The process of implementing AFAs
– How AltFee helps lawyers
Watch the EXCLUSIVE Fireside Chat
📊 Business of Law Insights

What is great legal service in 2021? Based on feedback, many lawyers believe great legal service delivery is central to client satisfaction. But what does that mean exactly (and is it changing)?
At NEXL, we're seeing law firms redefine what great legal service means, by starting to include proactive relationship management into how they deliver legal services. In 2021, it's not just enough to be "available" – clients want you to invest and manage their relationship.
📅 Business of Law Events
2021 Spring Webinar Series
Event by The Canadian Legal Innovation Forum
Pitching Tips & Best Practices
Event by BD Roundtable
🌿 NEXL CRM Free Trial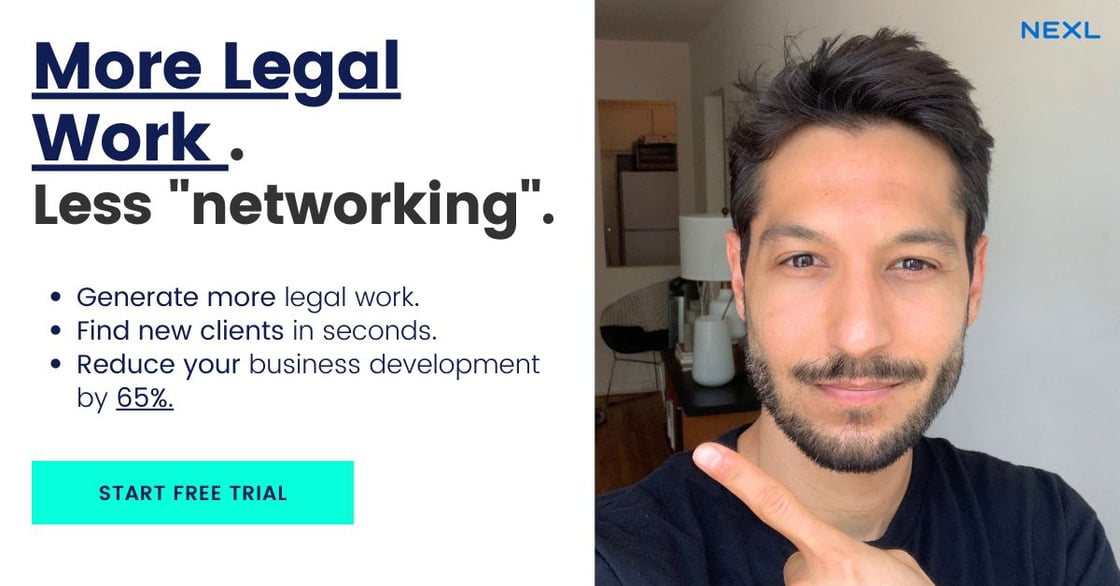 If you're like most lawyers today, you KNOW how important business development and client care are.

The problem is… IT TAKES A LOT OF TIME.
With NEXL CRM, you can reduce the time you spend doing BD by 60%.

Here's what one lawyer said… "The CRM system has reduced by more than 65% the time required each day for me to keep in frequent personal contact with clients, prospective clients, and professional friends."
Are you ready to maximise your BD results in less than half the time?