Welcome to NEXL's Business of Law Hub Monthly Round-Up for August 2021.
This past month, we:
1 – Discussed Legal Pricing with Scott Leigh, Co-Founder of AltFee;
2 – Featured NEXL CRM Client of the Month, Hammad & Al-Mehdar;
3 – Launched NEXL News Channels;
4 – Published 22 NEW articles inside NEXL BoL Hub; and
5 – Listed 8 NEW BoL events.
Let's take a deep look below!
🙌 Fireside Chat of the Month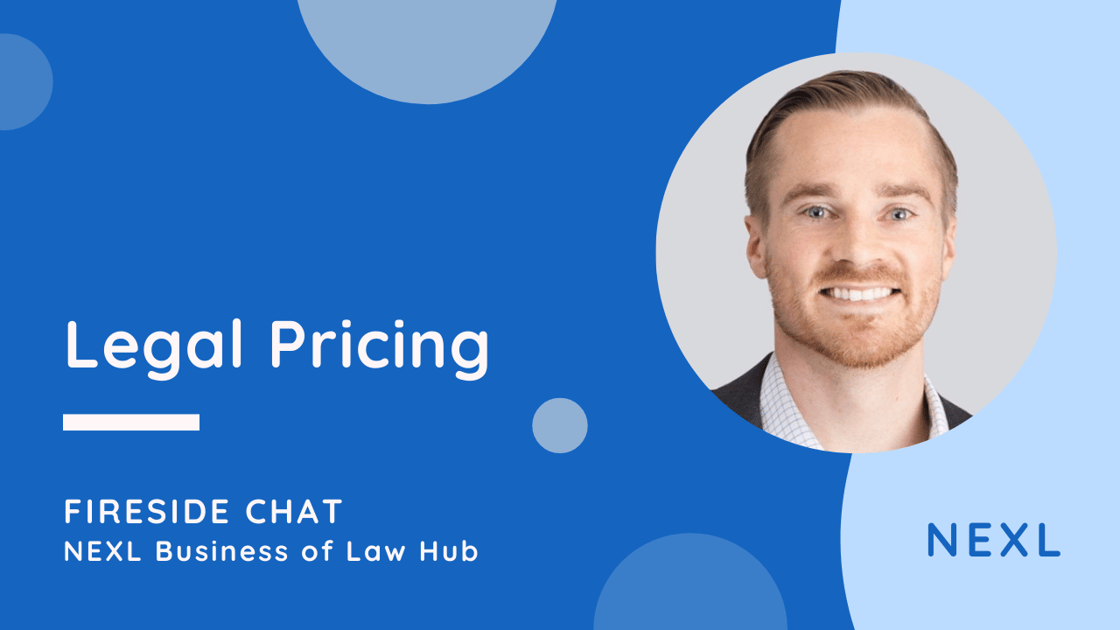 This month's most popular Fireside Chat was Legal Pricing with Scott Leigh, Co-Founder of AltFee. NEXL's Head of Growth, Ben Chiriboga sat down with Scott to discuss all things law firm pricing and Alternate Fee Arrangements (AFAs).
Scott and Ben had a great time talking about:
The current way law firms price their service for the three main stakeholders
The key benefits of using AFAs
The process of implementing AFAs
How AltFee helps lawyers
Watch the EXCLUSIVE Fireside Chat
📊 NEXL CRM Updates

You can now integrate MailChimp with NEXL CRM!
Despite the increasing importance of websites and the emergence of social media, e-mail remains an important tool in today's B2B marketing mix.
NEXL CRM can now be integrated with MailChimp to help create more effective marketing campaigns to get your content to the right audience. This feature is available for all NEXL CRM customers. Setting it up is a really easy process and can be done in a 20 minute call with our Service Delivery team.

Learn More about NEXL's MailChimp Integration
😍 Client of the Month
Hammad & Al-Mehdar | District Alshatea, Jeddah
This month, we are spotlighting; Hammad & Al-Mehdar; a leading regional law firm in the Middle East founded in 1983 in Jeddah, Saudi Arabia. With over 35 years of  experience and four offices across the region, Hammad & Al-Mehdar has grown to become one of the largest private practice Saudi firms in the Kingdom and the GCC.
Find Out More about Hammad & Al-Mehdar Here
🌿 Set Your Calendar
If you enjoyed August at NEXL, get EXCITED about what NEXL has planned for this coming month! More experts, more insightful conversations and plenty more unique opportunities to upgrade your law firm for the 21st Century legal services market.
Launch of NEXL Panel
Launch of the new NEXL BoL Community
More Fireside Chats with leading BoL Experts