Welcome to another insightful week at NEXL Business of Law Hub. This week, we are diving into an important topic for 21st Century lawyers – Business Development and featuring Aaron Baer, Partner and Director of Training and Development at Renno & Co.
Scroll down to get the latest updates from NEXL BoL Hub –
> BOL Community Lawyer of the Week
> NEXL Fireside Chat
> Article Feature
> Business of Law Insights
> Business of Law Events
🙌  BOL Community Lawyer of the Week

This week's Business of Law NEXL Community Lawyer is… Berk Ertürk
Berk Ertürk is the Managing Partner at Öz&Öz; a law firm founded in 2010 in Istanbul. They represent counsel companies, business owners, commercial business start-ups and individual clients in a wide variety of matters.
Connect with Berk Ertürk Inside BoL Hub
👀 Watch Now: Business Development Fireside Chat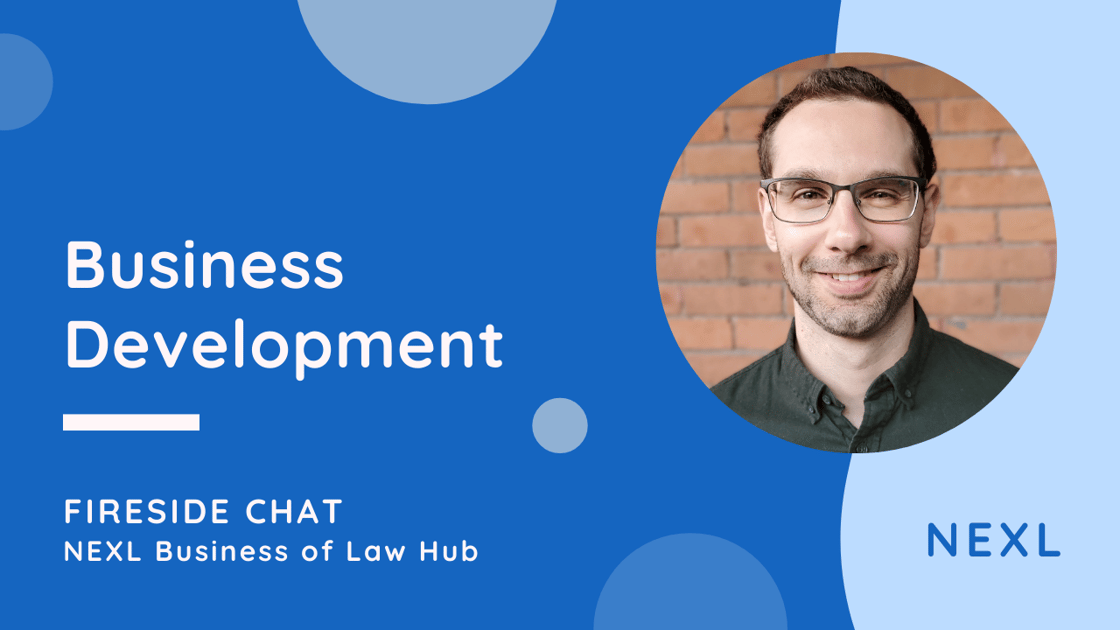 In this exclusive Fireside Chat, our Head of Growth, Ben Chiriboga at down with Partner and the Director of Training and Development at Renno & Co, Aaron Baer to discuss all things business development.
Ben and Aaron had a great time discussing –
– Thought leadership on LinkedIn
– Building a book of business in a modern, authentic way
– Understanding what real client service looks like
Watch the EXCLUSIVE Fireside Chat
🔥 Article Feature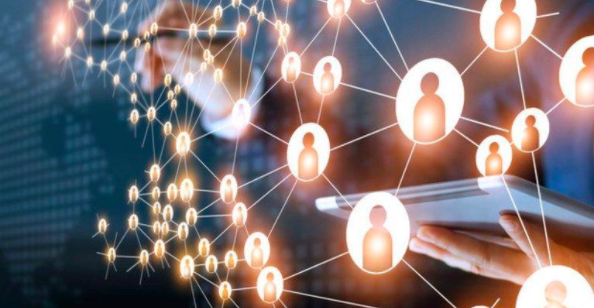 Nexl was recently featured in an article on Law.com, written by Frank Ready – Law Firms Remain Split on Business Development Tools Versus 'The Handshake'
Ben Chiriboga, Head of Growth at Nexl, discussed how law firms have started shifting away from a passive approach to business and taking up a more active strategy for pursuing new business relationships.
📊 Business of Law Insights

"The biggest threat for lawyers right now is returning to the traditional practice of lawafter the pandemic has forced the industry forward.
Some firms and legal departments are shelving or abandoning innovation and transformation projects while others are leaning into them with a focus on the mid and long-term future.
The law is never going to be the same. While clients are always going to need us, they will see lawyers more as trusted counselors who can think creatively and offer a deep knowledge of their business."
Extracted from the podcast episode, 'Incorporating the Entrepreneurial Mindset into Legal' featuring Chief Growth Officer at Nextlaw Labs and Nexl Expert in Residence, Maya Markovich.
📅 Business of Law Events
TechLaw.Fest
22 – 24 September 2021
Fall Webinar Series 2021
Event by Canadian Legal Innovation Forum
🌿 NEXL CRM Free Trial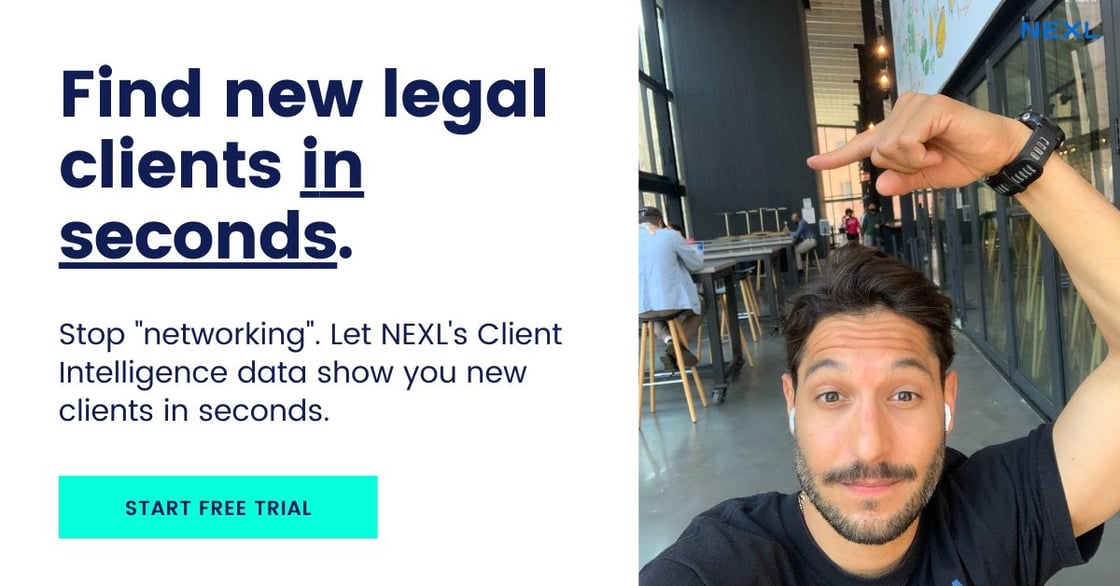 If you're like most lawyers today, you KNOW how important business development and client care are.
The problem is… IT TAKES A LOT OF TIME.
With Nexl CRM, you can reduce the time you spend doing BD by 60%.
Here's what one lawyer said… "The CRM system has reduced by more than 65% the time required each day for me to keep in frequent personal contact with clients, prospective clients, and professional friends."
Are you ready to maximise your BD results in less than half the time?